[ad_1]
Pope Francis has announced major changes to the Roman Catholic Church's procedures for marriage annulment. While the new changes aim to make cancellations faster and cheaper, a recent Pew Research Center survey found that most divorced American Catholics who did not request a cancellation did not cite the complicated nature of the process as the reason.
The Catholic Church teaches that marriages are unbreakable unions, and therefore remarrying after divorce (without annulment) is a sin. But an annulment – a declaration by the church that a marriage was never valid – allows divorced Catholics to contract a new marriage and still be eligible to receive Communion.
A quarter of American Catholic adults report having experienced a divorce, according to our survey. This is slightly less than among American adults overall (30%). Among American Catholics who have ever divorced, about a quarter (26%) say they or their ex-spouse have requested an annulment from the Catholic Church.
The survey asked all American Catholics who have divorced and have not requested cancellation of the reason they didn't.
The most common type of response was that Catholics had not requested the cancellation because they did not consider it necessary or did not want a cancellation (43%). And about one in five divorced American Catholics who did not ask for the annulment say they were not married in the Catholic Church in the first place (21%) and perhaps thinking they were not. eligible for cancellation.
Only about one in ten say they did not try to get a cancellation because it was too expensive (7%) or too complicated or time consuming (4%).
Although there were not enough divorced and remarried respondents without annulment to be analyzed separately in the survey, they can be examined with Catholics who are currently living with a romantic partner outside of marriage, another group presumably. ineligible for communion in the eyes of the church.
Of this combined group, 34% say they receive Communion every time they attend Mass – less than the 45% of all other American Catholics who say the same thing. Yet only about three in ten Catholics (29%) who cohabit or have divorced and remarried without cancellation say they never receive Communion, while an additional 5% say they never attend Mass.
About a third (35%) of all American Catholics say it is a sin to remarry after a divorce without an annulment. About half (49%) say it is not a sin. And about six in ten Catholics (62%) say the church should allow divorced Catholics who remarry without getting canceled to receive Communion, while 54% say they expect this change to happen. to produce in the coming decades.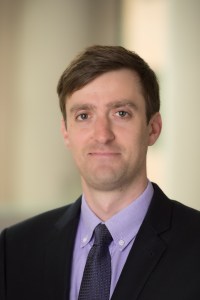 Michael lipka is the editorial director of religion research at the Pew Research Center.
[ad_2]