Patricia Chesbro has filed with the Federal Election Commission to run as a Democrat for the US Senate. Senator Lisa Murkowski, Republican, and Kelly Tshibaka, also Republican, are already in the race.
Chesbro is a longtime Democratic activist who chairs the MatSu Democrats and ran for the Alaskan Senate in 2014, losing to Republican Bill Stoltze for District F.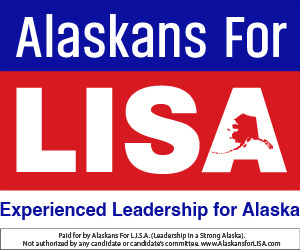 His campaign will be called Chesbro for Alaska, according to his filing with the FEC.
Chesbro was part of the "Mat-Su Moms for Social Justice" Facebook group, which led to the removal of three Palmer City Council members over violations of the open meeting law. She advocated ending the Colony Days Festival and renaming it Braided River Festival, which failed once it went public. She is a progressive liberal.
Read: "Palmer erases 'Colony Days'
Read: Palmer spills on Braided River Festival
The Alaska Democratic Party has been hinting for several days that it will try another candidate, after Alaska Senator Elvi Gray-Jackson dropped out in late March after a brief stint as a candidate. Chesbro is a retired educator from the Mat-Su School District and has been involved with the Palmer Community Foundation.
Alaska Democrats recently excoriated Senator Murkowski for her unwillingness to follow Senate Democrats and open the abortion floodgate wide with legislation that allows even late-term abortions without limits. Abortion, or "abortion care," as the mainstream media calls it, has become the rallying cry for Democrats in an attempt to regain ground lost by Republicans this election cycle.
Read: Murkowski not ready to vote for abortion bill